2020 Lee's Summit Haunted House
This 3 Car garage haunt is a maze themed as a Haunted manor through the dungeon and carriage house. The haunt is spooky, scary but contain no Gore and is appropriate for all ages. Dim lighting, small amount of fog haze and props that jump and may terrify small children. For those 12 and older admission of a Halloween candy is suggested. Under 12 are free and can Trick or Treat the House on Halloween night only.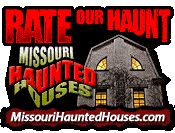 Hours and Time: (Sunday the 25th may be added if it gets busy
Saturday October 24 2020 Dusk to 10PM
Friday and Saturday October 30-31 2020 Dusk to 10PM
Groups should limit themselves to 6 not including carried children, Appropriate social distancing of groups is expected and controlled at the door.
No more than 2 groups will enter at a time to allow spacing. Time to go through haunted house is about 5 min
2910 NE Viewpark Place
Lees Summit, Mo 64086
Street parking on NE Legacy Wood Drive recommended, sidewalk from Legacy Wood drive through yard is available to reach the haunt.
Apple/iOS Map
Google Maps
Past Haunt Videos and fun Videos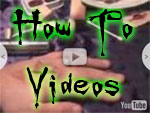 It is the music that makes a scary movie! Don't forget some sound effects played through a small CD player you burned yourself or a great Halloween CD to set the mood of the night. We have free halloween sound clips for the do-it-yourselfer.
View More Halloween Inside Tips...
View More Halloween Outside Tips...
Ligting - Use indirect lighting from colored lights hidden behind things so there are creepy shadows cast and do not use bright lights. A creepy home should not be light like it is christmas with strung lights to brightly illuminate the way. Florescent colored lights also add a glow to glow in the dark decorations and fluorescent paints especially blue and black lights. If you want more light then use blue fluorescent and you will get a good creepy glow and lots of light. Avoid regular colored bulbs since they do not produce the UV rays that is needed to make things glow. Stores sell blacklights that are not fluorescent but they are ALL garbage at doing their job.
Better stringing of the Spider webs in a Bag - The spider webs in a bag come in a string like a loose rope. Get a friend to have a tug of war first and stretch it as much as you can. This causes the fibers to loosen from eachother and spread wide easier. Some webs are difficult to spread and will not spread wide until you stretch them first from the long ends.